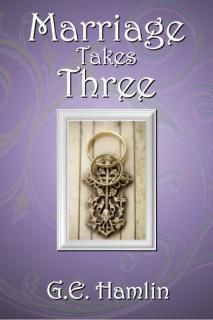 Synopsis: Darla Connor is struggling with whether to stay in her troubled marriage or walk away. Maintaining a long distance friendship with an old sweetheart isn't making the decision easier, especially when that sweetheart, now a famous country music star declares his love for her, even though she is married. Randall Connor is a recovering alcoholic and wants to heal his broken marriage, and as a new believer, he is counting on God to help him. When Darla rejects his ultimatum to sever ties with her old boyfriend, he's in for the battle of his life. Will Darla follow promises of a better life with her old boyfriend, or will she surrender to God in time to save her marriage?
Thoughts:
**I was given a free copy of this book by the publisher in exchange for an honest review.**
This is a very realistic depiction of a marriage in trouble. I've been there, and I've come through it with a deeper, stronger relationship with my husband because we both chose to put it all in the hands of God. I finished this book in a matter of hours because I was so drawn in. I was rooting for Randy and Darla throughout the book, and toward the end I was very afraid that they weren't going to make it.
The writing was very realistic,and the story was uplifting. I would highly recommend it to every married couple, whether you've hit that rough spot in your relationship or not....because I can almost guarantee that it WILL come, sooner or later.
My rating: Five stars