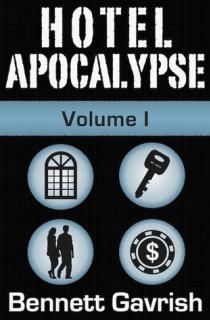 Synopsis: Hotel Apocalypse is an action-packed dystopian adventure set in a post-apocalyptic world. One corporation controls the last shelter on Earth, and those inside are subject to its laws and lies. With each episode, you'll uncover more of the tower's mysteries and get to know the group of heroes fighting for a brighter tomorrow.
Thoughts:
I loved this book! It's divided into four episodes, like a continuing serial. I enjoy all the many interpersonal relationships,as well as the various subplots that wind through the episodes.
I received a copy of this from the author in return for an honest review.