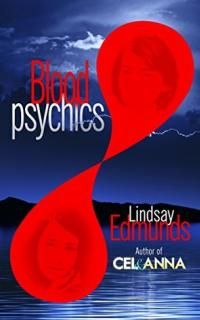 Synopsis:
Once upon a time, there were things called 45-rpm singles. In homage to them, this ebook has an A side and a B side. The A side is Blood Psychics. The B side (nowhere visible on the cover) is Joan Holland, a bonus as B sides always were. Sometimes people liked them better. Sometimes they were the hidden gems.
But only you can make that call.
Blood Psychics (Side A)
This story is about the troubled relationship between a mother and daughter, both of whom are clairvoyant.
Joan Holland (Side B)
This story is about a pregnant, terrified young woman whose husband, a man of relentless goodness, has welcomed enemies of the state into their home.
Thoughts:
Two short stories
A) Blood Psychics: This was an interesting look at a mother/daughter relationship, with the added complication that both are clairvoyant. Anna, the daughter, has used her psychic power to get ahead in life,and enjoys her relationship with Taz, while her mother, Maiah, seems to use hers only to manipulate the men in her life. The ending seemed a little abrupt to me. I would have liked to the story to have been just a bit more fleshed out.
B) Joan Holland: Anna and Taz also figure in this story,which tells of an event hinted at in the first story, mentioned but not delved into when Anna meets Maiah's latest boyfriend,Reg. It is a good story, but it didn't appeal to me quite as much as the first one.
**I was given a copy of this book in return for an honest review.**
My rating:
Four stars