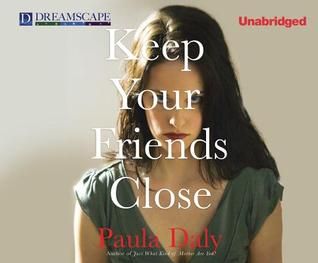 Synopsis:
Natty and Sean Wainwright have a rock-solid marriage and family. When their younger daughter falls ill on an overseas school trip, Natty rushes to her side. Luckily, Natty's best friend from college, Eve Dalladay, is visiting and offers to stay with Sean to lend a hand in the Wainwright household. But Natty returns home to find that Sean has fallen in love with Eve. Natty attempts to start anew, but Eve is there to knock her down again. Then Natty receives a mysterious note that says Eve has done this before and the consequences were fatal. On a mission to reveal Eve as a vindictive serial mistress, Natty must navigate through a treacherous maze of secrets and lies that threatens her life and the safety of her loved ones.
Thoughts:
With friends like Eve Dalladay, Natasha Wainwright has no need of enemies! This is a second novel by Paula Daly, and it was equally enthralling as her first,"Just What Kind Of Mother Are You?"
This story is well written, with very well developed characters. You feel that you are right there in the thick of things with them rather than just reading about them. The surprises just keep coming, and you don't know what to expect next.
The ending was quite a surprise, even though it was a bit open-ended. We're left to presume what happens, and I found it realistic and totally satisfying
My rating: Five stars