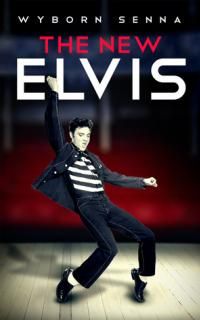 Synopsis:
On the night of August 19, 1974, Elvis realizes he wants to leave a little more of himself behind when it's time to go, so he visits a fertility doctor named Johns and sets events in motion that have ramifications far beyond his own mortality. The perfect candidate is found to bear his offspring and a son is born, but as the young man grapples with the secrecy surrounding his paternity, it takes a special friend to help him discover the truth. Fraught with tension, poignancy and raw emotion, this work of fiction examines the friends' disparate lives—one born into a life of privilege and the other despair—and ultimately unites them in truth, healing, and love.
Thoughts:
**I received a copy of this book from Story Cartel in return for an honest review.**
There was a lot more to this story than I expected. Aside from the obvious paternity story,there was suspense, murder, trauma, and plenty of twists and turns.
The characters are all very well developed, and the story was very realistic. This is my second book by this author, and I look forward to more in the future.
Rating:
Four stars