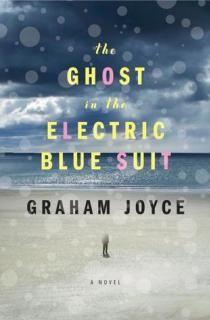 Synopsis:
David, a college student, takes a summer job at a run-down family resort in a dying English resort town. This is against the wishes of his family…because it was at this resort where David's biological father disappeared fifteen years earlier. But something undeniable has called David there.
A deeper otherworldliness lies beneath the surface of what we see. The characters have a suspicious edge to them…David is haunted by eerie visions of a mysterious man carrying a rope, walking hand-in-hand with a small child…and the resort is under siege by a plague of ladybugs. Something different is happening in this town.
When David gets embroiled in a fiercely torrid love triangle, the stakes turn more and more menacing. And through it all, David feels as though he is getting closer to the secrets of his own past.
This is a darkly magic and sexy book that has a strong suspense line running through it. It's destined to continue to pull in a wider circle of readers for the exceptionally talented Graham Joyce.
Thoughts: So many of the characters in this story are completely dysfunctional, and I kept wanting to tell them off. At the same time, they were so well written that I actually CARED about what happened to them and how the story ended.
David gets himself involved with two women at the resort, one of whom just happens to be married to a controlling, abusive jerk. As if that weren't enough, he inadvertently attends a political meeting of fanatical bigots, which complicates his life even more.
The secrets from David's past turned out to be fairly predictable, and was probably the most disappointing part of the story.
Overall, the book was a fun read, and I would recommend it to anyone who enjoys suspense.
**I received a copy of this book from Goodreads First Reads, in return for an honest review.**
My rating: Three stars