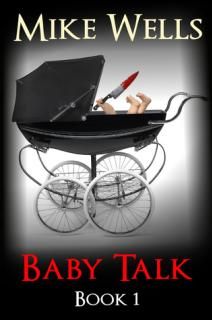 Synopsis:
In this creepy horror novel, Neal Becker is convinced that his 5 month old baby daughter can talk. But that's impossible...isn't it? Except that Neal didn't really want to get married in the first place and pushed his wife for an abortion. And now, Baby Natasha knows it. She's out to get Neal, or so he believes. Join the two in a terrifying battle for survival that will make your blood run cold!
Thoughts:
I started this thinking it was supposed to be a horror story, but it wound up being more of a comedy,at least to me. I didn't find anything in it to be the least bit scary.
I don't think I will be reading Book 2, mainly because the prologue told me all I need to know about what it contains. Not a big fan of books that start with the ending,especially when the actual ending doesn't come until the second book.
My rating: Two stars