Synopsis:
Who needs enemies when you've got family.
The stars are aligned in Adriana's favor, but secrets have a way of exposing themselves just when everything is perfect. As Adriana and Haze's relationship heads south, Carys is ready to pounce. Will Adriana's lies drive the man she loves into the arms of another?
Meanwhile Zax is finally with his dream girl, but why can't he get his best friend's girl out of his mind? When she turns to him for advice on how to be a better girlfriend, can he put his selfish desires aside, or will he follow his siblings and take what he wants despite the consequences?
When Kevin's lifestyle puts innocent L'Wren in danger, his retaliation brings his ruthless uncle back to Los Angeles and into the lives of his family.
In Bad Uncle you'll get to know the man who has the power to change the legacy of the Banovic family forever.
Review: I've read this entire series of books and have constantly been surprised by the changes/growth in the characters. This time is no different.
In the last book, I was feeling sorry for Kristin, who was being pressured by her father to continue her tennis career, and who seemed to have unresolved feelings for Frankie even though she was dating Zax. What happens between her and Frankie in this book made me look at her in a very different way, however. Will be interesting to see what happens in the future.
Adriana is still keeping Haze in the dark about her real age. She's afraid of losing him if he finds out the truth, and she loves him so much she can't bear the thought of life without him. Unfortunately for both of them, there is someone who wants Haze for herself, and knows Adriana's secret. Will the truth come out--and if it does, what will be the consequences?
And the reason for the book title? We finally get to meet Uncle Adrian, who "disappeared" years ago...but not all of the family has been in the dark regarding his location and his activities.
The writing in this series continues to be amazing, as are the characters and their continued development.
Rating: Four stars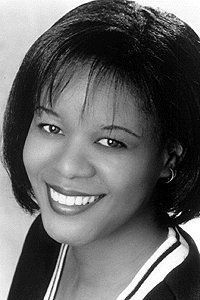 Gillian Felix has been writing since she was old enough to hold a pencil. She enjoys creating characters that could be your next-door neighbor, but would you want them as your neighbor is another story.
Originally from the island republic of Trinidad and Tobago, Miss Felix moved to the United States in 1998. Since then she has been involved in the entertainment industry for over ten years. Her experience ranges from script supervisor to production manager on many independent features. She is trained in the Meisner and Stanislavski technique of acting, which she credits as an asset to her character development and writing.
Miss Felix is also an entrepreneur and advocate for children's and women's rights.