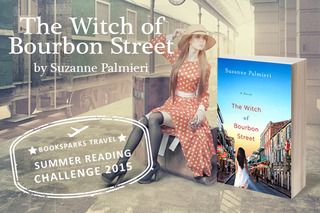 Destination: Get jazzy in New Orleans
Book information:
Paperback: 336 pages
Publication Date: June 30, 2015
Publisher: St. Martin's Griffin
Genre: Women's Fiction (Magic, Witches)
ISBN: 1250056195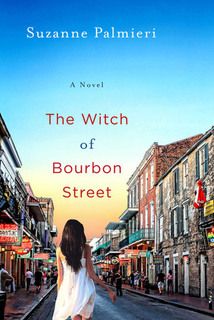 Synopsis:

When Frances Sorrow returns home to the now dilapidated Sorrow Estate to restore her birthright, she finds herself haunted by a 100-year-old mystery only she can unravel
Set amidst the charming chaos of The French Quarter and remote bayous of Tivoli Parish, Louisiana, Suzanne Palmieri's The Witch of Bourbon Street weaves an unforgettable tale of mystery and magic.
Situated deep in the bayou is the formerly opulent Sorrow Estate. Once home to a magical family, the Sorrows, it now lays in ruins, uninhabited since a series of murders in 1902 shocked the entire community. When Frances Green Sorrow is born, the family is on the brink of obscurity and the last remaining Sorrows cling to the hope that she is the one who will finally resurrect the glory of what once was.
However, Frances has no wish to be the family's savior. Disillusioned, she marries young, attempting an "ordinary life," and has a son, Jack. When her marriage fails and she loses custody of her boy, she runs away to live a quiet life on the dilapidated Sorrow Estate, where she practices solitary magic amid ghosts and gardens. But when Jack disappears, she is forced to rejoin the world she left behind and solve the century-old murder that casts a long shadow over Tivoli Parish and its inhabitants in order to find her son.
The Witch of Bourbon Street is a story of love, family, redemption, and forgiveness. It's a story that bridges the nostalgia of time, and brings those that are separated back together again.
My review: The book actually tells two stories--one in 1901/1902 and the other in 2014. They both involve the Sorrow family and witchcraft. In spite of the witchcraft angle, I found the novel to be more about love, forgiveness, and family--a family which just happens to include witches.
The story alternates chapters between the past and the present and alternates viewpoints of characters as well. Some people may find that difficult to follow, but I feel that it adds more depth to the story.
The characters are presented with obvious flaws, making them easy to relate to and believe. And the story doesn't excuse those flaws, or "fix" them by the end of the story, which is also realistic.

This is yet another new to me author presented by this challenge, and I hope to find time to read her earlier two witch books in the future.
Rating: Four stars
About the author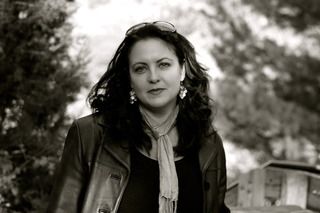 Suzanne Palmieri is the author of The Witch of Bourbon Street, The Witch of Belladonna Bay, and The Witch of Little Italy. She is also the co-author (as Suzanne Hayes) of Empire Girls and I'll Be Seeing You. Writer. Lost Witch. Mermaid.