Synopsis:
A former surgeon, Jack Lansing, M.D. has become a bestselling mystery writer. At a book-signing event he meets an old colleague who, unbeknownst to him, has carried a grudge against Jack for thirty years. Then murders start popping up in and around Jack's peaceful beach town – murders that mimic the plots in Jack's books and make him a suspect. He must convince the police and the FBI of his innocence while trying to solve the mystery himself. Because, he realizes, he and his wife could be the killer's final victims. It is a chilling tale of twists and turns, worthy of Jack's imagination, but this time he doesn't know how the story will end.
Review: This is the third book in a series, but it works well as a standalone novel. It is a heart-stopping story of murder and revenge, with twists and turns coming from every direction.
The story drew me in as I tried to solve the mystery. I came to care about what happened to Jack and his wife. The idea of them being friends with her ex-husband also struck a chord with me.
My only real issue with this story was that there were too many characters who were using false identities. It made it more difficult to keep track of who was who, and how they were connected to others. Aside from that, the plot was well-written and fully developed. I would be interested in reading more from this author.
I received a copy of this book from the author in return for an honest review. All thoughts and opinions are entirely my own.
Rating: Four stars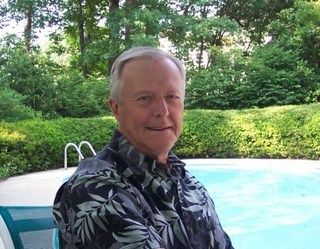 About the author
After graduating from the University of Vermont College of Medicine, John L. DeBoer, M.D., F.A.C.S. completed his surgical training in the U.S. Army and then spent three years in the Medical Corps as a general surgeon. Thirty years of private practice later, he retired to begin a new career as a writer.
When not creating new plot lines for his novels, Dr. DeBoer pursues his interests in cooking, the cinema, and the amazing cosmos. He's an avid tennis player, and his yet-to-be-fulfilled goal is to achieve a level of mediocrity in the frustrating game of golf.
The father of two grown sons, he lives with his wife in North Carolina.