Destination: Bundle up in the Windy City
Genre: Thriller
Hardcover:

384 pages

Publisher:

MIRA (July 28, 2015)

Language:

English

ISBN-10:

0778317706

ISBN-13:

978-0778317708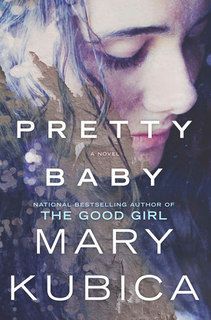 Synopsis: A chance encounter sparks an unrelenting web of lies in this stunning new psychological thriller from national bestselling author Mary Kubica
She sees the teenage girl on the train platform, standing in the pouring rain, clutching an infant in her arms. She boards a train and is whisked away. But she can't get the girl out of her head...
Heidi Wood has always been a charitable woman: she works for a nonprofit, takes in stray cats. Still, her husband and daughter are horrified when Heidi returns home one day with a young woman named Willow and her four-month-old baby in tow. Disheveled and apparently homeless, this girl could be a criminal—or worse. But despite her family's objections, Heidi invites Willow and the baby to take refuge in their home.
Heidi spends the next few days helping Willow get back on her feet, but as clues into Willow's past begin to surface, Heidi is forced to decide how far she's willing to go to help a stranger. What starts as an act of kindness quickly spirals into a story far more twisted than anyone could have anticipated.

Review: After reading THE GOOD GIRL, as well as this book, I am a huge fan of Mary Kubica! I hope she continues to write amazing books for many, many years to come.
I found this novel to be even more thought-provoking and shocking than THE GOOD GIRL. I definitely got blindsided by several of the developments in this story.

Chapters alternate perspectives between Heidi, her husband Chris, and the teenaged Willow. Each of them has a very different outlook on life, and on the current situation. Chris sees Heidi as someone who wants to take care of every neglected, abandoned, mistreated, etc. creature on Earth--so when she brings home Willow and Ruby, he knows there is trouble ahead. He also has a very sarcastic wit, particularly in dealing with their own daughter's foray into vegetarianism (he is very much a meatlover!)
Heidi starts out as a very caring and concerned ally for Willow, but slowly begins to take over Ruby's care, insinuating that she knows best. As we learn more about Heidi's past experiences, her present behavior, which becomes stranger and stranger, begins to make sense in a creepy sort of way.
Willow is a very complicated young woman. She also has a hidden past, as well as an agenda when it comes to Heidi. I alternated between feeling sympathetic toward her and wanting to shake some sense into her.

There are several other characters who play various parts in the story, but these three (along with Heidi and Chris's daughter, Zoe, and Willow's baby, Ruby) are the main focus. As their lives intersect and entwine, the pace picks up, and emotions run high, both in the story and for the reader. The ending is a complete and total surprise, and very satisfying.

Already chomping at the bit for the next release from this author!
Rating: Five stars
About The Author
Mary Kubica is the bestselling author of THE GOOD GIRL (2014) and PRETTY BABY (2015). She holds a Bachelor of Arts degree from Miami University in Oxford, Ohio, in History and American Literature. Mary lives outside of Chicago with her husband and two children and enjoys photography, gardening and caring for the animals at a local shelter.