Publication Date: September 24, 2015
Synopsis:
After Lizzie's new boss, celebrity chef Armand, is stabbed in his own kitchen, Lizzie finds herself at the top of the suspect list.
Determined to clear her name she's forced to enlist the services of her new neighbour, Celebrity Crimes Investigation Agency (CCIA) special agent Jack Mathis, who's been suspended from his duties for reasons unknown.
Can Lizzie save herself from getting arrested and manage to resist her special agent sidekick's considerable charms and gorgeous smile? Will they solve the culinary murder mystery or will she end up in a prison cell?
Review:
This was a really fun read! Lizzie and Jack make a good team and their interactions can be hilarious at times.
This story has all the ingredients for a perfect cozy mystery: a spunky heroine, a handsome leading man, a murder mystery that keeps you guessing to the very end, and a little bit of romance. It also has a cast of supporting characters who add their own spice to the story.
**I received a copy of this book in exchange for an honest review. All thoughts and opinions are entirely my own.**
Rating: Four stars
About the author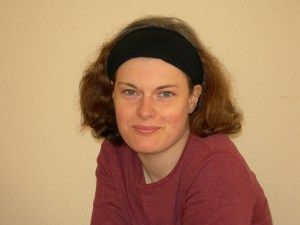 I write romantic comedy mysteries and when I'm not writing I can be found gardening (trying to grow tomatoes in the British climate is a major challenge!) walking the dogs or reading.
I'm a former therapist, a fan of the great outdoors – especially Scotland, the Lake District and Derbyshire's Peak district – and also something of a dreamer!
Home is a village on the Derbyshire / Leicestershire border in the UK with my husband, our 4 Labrador dogs, a vegetable patch that's home to far too many weeds and an ever expanding library of books waiting to be read.
At every opportunity I can be found scribbling down notes on scenes for whatever novel I'm working on and I love it when the characters in my work in progress novels take on minds of their own and start deviating from the original plot!
Find Zanna on social media