Genre: Women's
Paperback:

272 pages

Publisher:

Lake Union Publishing (May 31, 2016)

Language:

English

ISBN-10:

1503934160

ISBN-13:

978-1503934160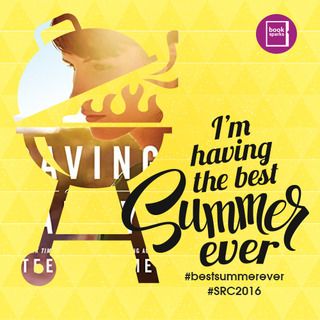 Synopsis:
All children's book illustrator Claire Turner ever wanted was to be a mother. After six years of trying to conceive, she and her husband, Josh, have finally accepted that she will never be pregnant with a child of their own.

Yet once they give up hope, the couple gets the miracle they've been waiting for. For the first few months of her pregnancy, Claire and Josh are living on cloud nine. But when she begins to experience debilitating headaches, blurred vision, and even fainting spells, the soon-to-be mother goes to the doctor and receives a terrifying diagnosis. Since any treatment could put their unborn baby's life at risk, the Turners must carefully weigh their limited options. And as her symptoms worsen, Claire will have to make an impossible decision: Save her own life, or save her child's?

USA Today and New York Times bestselling author Steena Holmes brings us an unforgettable story of one woman's courage and love.
Review: Fair warning....this story is a real tearjerker. It's a highly emotional look at family life and at having courage in the face of adversity.
I was a little disappointed at one part of the story. It seemed to me that every major character in the book ignored all of Claire's symptoms, or was in major denial of the seriousness they could have. Considering that list of characters included TWO doctors, I felt that behavior was highly unprofessional.
The rest of the story was amazing, however. It went back and forth between the past (Claire and Josh's trip to Europe) and the present, and manages to tie the two together in a variety of ways. We also get chapters from different characters points of view, which helps us get to know characters a little more.
I would really like to see a sequel to this story, focused on Abigail and Derek. I'll be keeping my fingers crossed!
**I received a copy of this book in exchange for an honest review. All thoughts and opinions are entirely my own.**
Rating: Five stars
About the author
NY Times & USA Today Bestselling
Author -
Steena
is the author of the heart wrenching Finding Emma series.
The Word Game was included in the Top 20 Novels to be Written by Women in 2015 by Good Housekeeping.
Her latest novel - The Word Game won the 2015 USA Books Award for Best Fiction and her novel, The Memory Child was a finalist in the same category.
Steena Holmes grew up in a small town in Canada and holds a Bachelors degree in Theology.
In 2012 she received the Indie Excellence Award. Holmes was inspired to write Finding Emma after experiencing a brief moment of horror when she'd thought her youngest daughter was missing.
She currently lives in Calgary with her husband and three daughters and loves to wake up to the Rocky Mountains each morning.