Genre: Women's Fiction
File Size:

3250 KB

Print Length:

284 pages

Publisher:

Kindle Press (March 15, 2016)

Publication Date:

March 15, 2016

Sold by:

Amazon Digital Services LLC

Language:

English

ASIN:

B01ASAVT0G
Synopsis:
As WWII ration cards and battle scars become commonplace across America, it seems to Evelyn that even love is rationed out. When she finds a message from her late husband tucked inside a music box, Jim's words have the power to change her life: Don't die with me.
Words written out of love, long-lost but never forgotten.
Grief stricken, Evelyn is unsure of how to honor his request, but she finds the courage to keep on living. Jim's note urges her to give the music box away to unlock the secret within, and although it breaks her heart again, Evelyn trades the music box for a cradle to hold her infant son. Thus begins the decades-long journey of the music box, mending broken hearts, reuniting lost loves, and giving people the courage to heal themselves along the way. This romance crosses battlefields and time as the music box touches the lives of two soldiers, a broken father, a crippled child, a struggling farmer, and a woman once called the soldier's bride.
Review: I received this book through the Kindle Scout program, in exchange for an honest review.
This was a bittersweet story about love, loss, and new beginnings. All of the characters are well-developed and have very realistic stories to tell. Each person/family touched by the music box leaves a piece of themselves in it, to be shared by the next owner. The melody of the music box also plays into each life it touches along the way.
There was one very graphic scene which was difficult for me to read, but it was handled delicately and appropriately.
I am very impressed with the range of talent of this author, whom I had previously known only through her Wedding Planner Mystery series.
Rating:
Four stars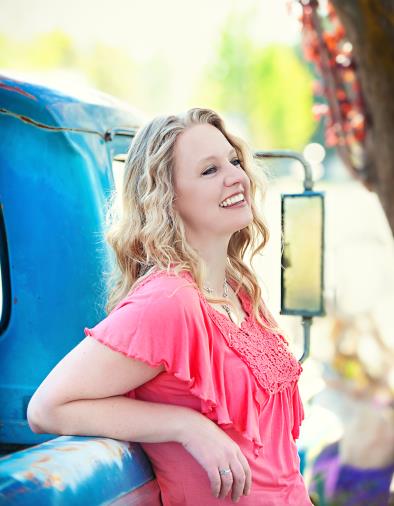 Rachelle J. Christensen was born and raised in a small farming town in Idaho. She graduated cum laude from Utah State University with a degree in psychology.
She enjoys singing and songwriting, playing the piano, running, motivational speaking,
and of course
reading. Rachelle has an amazing husband, five cute kids, three cats, and dozens of chickens.
Visit
www.rachellechristensen.com
to learn more about upcoming books.