Genre: Psychological thriller
Hardcover:

320 pages

Publisher:

MIRA (May 17, 2016)

Language:

English

ISBN-10:

0778319059

ISBN-13:

978-0778319054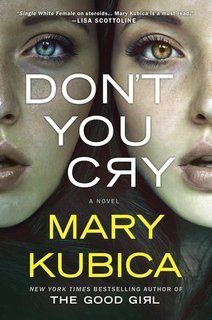 Synopsis: New York Times bestselling author of The Good Girl, Mary Kubica returns with an electrifying and addictive tale of deceit and obsession
In downtown Chicago, a young woman named Esther Vaughan disappears from her apartment without a trace. A haunting letter addressed to My Dearest is found among her possessions, leaving her friend and roommate Quinn Collins to wonder where Esther is and whether or not she's the person Quinn thought she knew.
Meanwhile, in a small Michigan harbor town an hour outside Chicago, a mysterious woman appears in the quiet coffee shop where eighteen-year-old Alex Gallo works as a dishwasher. He is immediately drawn to her charm and beauty, but what starts as an innocent crush quickly spirals into something far more dark and sinister than he ever expected.
As Quinn searches for answers about Esther, and Alex is drawn further under Pearl's spell, master of suspense Mary Kubica takes readers on a taut and twisted thrill ride that builds to a stunning conclusion and shows that no matter how fast and far we run, the past always catches up with us in the end.
Review: This is the third book by this author, and each one seems to be even better than the last. She has an amazing knack for psychological thrillers which has me waiting breathlessly for each new release.
This one will keep you guessing from beginning to end (and you'll be wrong time after time, trust me!), and you won't want to stop reading until you find out just what is going on. The story is told alternately by Quinn, a girl whose roommate has gone missing, and Alex, an 18-year-old boy who at first seems to have no connection to the rest of the story. Eventually their stories converge, however, and lead to two very climactic scenes.
As with the other two books, I would LOVE to see this one made into a movie.
**I received a copy of this book in exchange for an honest review. All thoughts and opinions are entirely my own.**
Rating: Four stars
About the author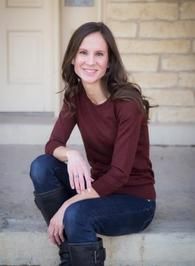 Mary Kubica is the bestselling author of THE GOOD GIRL (2014) and PRETTY BABY (2015). She holds a Bachelor of Arts degree from Miami University in Oxford, Ohio, in History and American Literature. Mary lives outside of Chicago with her husband and two children and enjoys photography, gardening and caring for the animals at a local shelter.