Genre: Women's fiction, romantic comedy
Paperback:

368 pages

Publisher:

Mira (April 26, 2016)

Language:

English

ISBN-10:

077831930X

ISBN-13:

978-0778319306


Synopsis: Not quite knocked up…
Like everyone in New York media, editor Liz Buckley runs on cupcakes, caffeine and cocktails. But at thirty-one, she's plateaued at
Paddy Cakes
, a glossy baby magazine that flogs thousand-dollar strollers to entitled, hypercompetitive spawn-havers.
Liz has spent years working a gazillion hours a week picking up the slack for coworkers with kids, and she's tired of it. So one day when her stress-related nausea is mistaken for morning sickness by her bosses—boom! Liz is promoted to the mommy track. She decides to run with it and plans to use her paid time off to figure out her life: work, love and otherwise. It'll be her "meternity" leave.
By day, Liz rocks a foam-rubber belly under fab maternity outfits. By night, she dumps the bump for karaoke nights and boozy dinners out. But how long can she keep up her charade…and hide it from the guy who might just be The One?
As her "due date" approaches, Liz is exhausted—and exhilarated—by the ruse, the guilt and the feelings brought on by a totally fictional belly-tenant…about happiness, success, family and the nature of love.
Review: To be honest, I wasn't sure how I was going to feel about this book. From the synopsis, I thought it would be just a fun, silly read, and I wasn't sure I wanted to spend my time on that when I have so many other, more intense books waiting for me.
I am very glad I decided to take the chance on it, however. Yes, it is comedic, but it is also much deeper than that. It is a very realistic portrayal of what women deal with in the workplace in terms of their life choices.
Liz is a character who grows on me as the story progresses. In the beginning, I thought she was ridiculous for coming up with the fake pregnancy idea....but as she worked through the entire situation, I could see her becoming more mature and self-aware. I wasn't thrilled with the way it all wrapped up, though, which is why I could only give it four stars. I can see this as a FABULOUS rom-com movie, though---keeping my fingers crossed!
**I received a copy of this book in exchange for an honest review. All thoughts and opinions are entirely my own.**
Rating: Four stars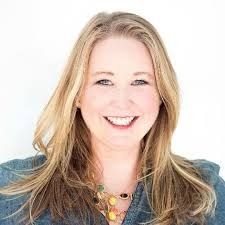 In addition to writing
Meternity
(MIRA, May 2016), Meghann Foye is the Senior Web Editor at Redbookmag.com, where she covers topics such as parenting, relationships, and infertility. She is an experienced women's magazine editor, previously serving as deputy editor of
Seventeen Magazine
, and has also worked at
Woman's Day
,
For Me
and
Elle.com
, where she got her first taste of good strong coffee while covering fashion shows as an assistant in the Paris office. Meghann took her own #Meternity from 2010 to 2012 when she quit her job to travel to China, Japan, India, Southeast Asia and Australia to pen freelance travel articles and write this book. She has yet to figure out her own marriage and baby plan but hopes it ends up something akin to Angie and Brad's globetrotting brood (no pressure there).