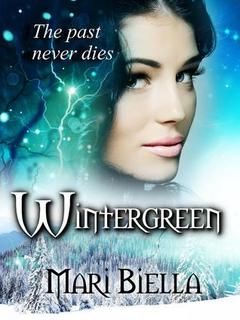 Genre: Mystery, supernatural
File Size:

715 KB

Print Length:

95 pages

Publisher:

Mari Biella

Publication Date:

November 27, 2015

Sold by:

Amazon Digital Services LLC

Language:

English

ASIN:

B018O2Y6UA
Synopsis:
The past never dies…
When journalist Cat Armistead visits the small village of Wintergreen over Christmas, she thinks that staying in the peaceful English countryside will give her a chance to relax. Her illusions are shattered, however, when a local businessman, Hugo Montbray, is found dead in a wooded area near the village.
As Cat delves into the mystery she finds that Montbray was a man with many enemies, and that his death might not have been accidental. Her search for the truth uncovers local and family rivalry, broken trust, and even a touch of the supernatural. And, as if that weren't enough, Cat reluctantly finds herself being drawn to Jake Fernsby, the detective who is investigating Montbray's death.
However, Cat's interest in the case has not gone unnoticed – and, in investigating it, she might have put herself in grave danger.
A cozy crime mystery set around Christmastime,
Wintergreen
is the perfect read for long winter evenings.
Review: This was a wonderful mystery, although I'm not sure I would agree with the synopsis about it being a cozy mystery, but I suppose that is up to each individual reader. To me, it read more like an old-fashioned, traditional British crime novel.
Misgivings about the genre aside, this was a very interesting story. Along with the murder mystery, there was a side story of paranormal activity, as well as a family curse and a budding romance.
The numerous twists in the murder plot kept me guessing right up until the final reveal, which is just the way I like it. I'm hoping to read more mysteries like this one from the author in the future.
**I received a copy of this book in exchange for an honest review. All thoughts and opinions are entirely my own.**
Rating: Four stars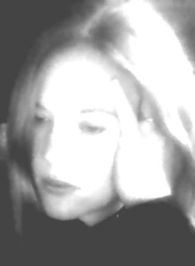 Mari Biella was born in Wiltshire, England, of Anglo-Welsh parentage. Growing up in a small town, she took refuge in books. The progression from reading to writing seemed entirely natural, and the result was a deluge of terrible juvenilia, which has, mercifully, all been destroyed.
These days Mari lives in Northern Italy. She'll read just about anything she can get her hands on, but she particularly loves fantasy, the supernatural, horror and historical novels. She writes because she loves writing, and has a day job because it's a grim necessity. Pressures of work allowing, she enjoys gardening, cooking, and embellishing an already tortuously complicated fantasy world.