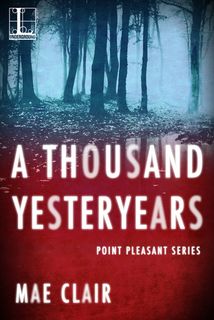 Genre: Romantic thriller, historical fiction
File Size:

1177 KB

Print Length:

224 pages

Publisher:

Lyrical Underground

Publication Date:

April 26, 2016

Sold by:

Penguin Random House Publisher Services

Language:

English

ASIN:

B0138NHJ4A
Synopsis:
In 1967, the Silver Bridge between Point Pleasant, West Virginia and Gallipolis, Ohio unexpectedly collapsed claiming forty-six lives, including that of Eve Parrish's father and that of her best friend, Maggie Flynn. Now, fifteen years later, she returns to Point Pleasant to settle her deceased aunt's estate. The ghost of tragedy still weighs heavily on the town, as does the legend of a giant winged creature known as the Mothman, said to haunt an abandoned WWII munitions site.
Caden Flynn is one of the few lucky survivors of the bridge collapse but blames himself for coercing his younger sister out that night. He's carried that guilt for fifteen years, unaware there are darker emotions than grief tangled up in the Silver Bridge tragedy. Eve's arrival triggers the unraveling of a fifteen-year-old secret that places her and Caden in the crosshairs of danger. A secret more terrifying than the bridge collapse and the frightful legend of the Mothman.
A murderer stalks the streets of Point Pleasant.
Review: I've been looking forward to this book since I heard that it was being published. I was born and raised in Gallipolis, Ohio, and was just over 6 yrs. old when the Silver Bridge collapsed, taking with it my best friend's mother and brother (whose bodies were never found). That tragedy and the Mothman legend were a big part of my childhood.
Unfortunately, the book didn't live up to my expectations. It seemed to be more about the romance growing between Eva and Caden than anything else. Even the murder mystery seemed secondary to their story. And the whole Mothman myth was barely even a part of things.
Aside from that disappointment of a former local resident, the book is a good one. The characters are all easy to like, and the author definitely caught the small town vibe which fills Point Pleasant.
I was disappointed that it was so easy to figure out the murder mystery, though. Knowing who the killer was led to me occasionally getting frustrated with the characters for NOT seeing it.
All that being said, I plan to read the rest of this trilogy to see how it plays out.
**I received a copy of this book in exchange for an honest review. All thoughts and opinions are entirely my own.**
Rating:
Three stars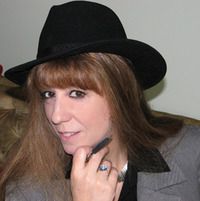 Myth, Mystery and Romance.
Mae Clair opened a Pandora's Box of characters when she was a child and never looked back. Her father, an artist who tinkered with writing, encouraged her to create make-believe worlds by spinning tales of far-off places on summer nights beneath the stars.
Mae loves creating character-driven fiction in settings that vary from contemporary to mythical. Wherever her pen takes her, she flavors her stories with conflict, mystery, and elements of romance. Married to her high school sweetheart, she lives in Pennsylvania and is passionate about writing, old photographs, a good Maine lobster tail and cats.
Discover more about Mae on her website and blog at
www.MaeClair.net