Genre: Parenting
Paperback:

208 pages

Publisher:

Moody Publishers (January 5, 2016)

Language:

English

ISBN-10:

0802413870

ISBN-13:

978-0802413871
Synopsis:
"I love my child, but parenting is hard."
Whether you find parenting intuitive or impossible, we could all use a hand here and there. Let child psychologist and father Todd Cartmell walk you through the nuts and bolts of healthy, effective parenting.
Using examples from his home and 20 years of professional practice, Todd gives eight essential and practical tools to help you:
Maintain a healthy relationship with your child
Develop a nurturing home culture
Correct behavior in lasting ways
Designed for busy parents,
8 Simple Tools
breaks each tool into five short chapters that include a summary tip and application questions. Use even half of the tools in your parenting, and your family dynamics will thrive. Your relationship with your child will be built on love and trust, providing you with fertile ground for planting God's wisdom in their heart, and ultimately, seeing them flourish.
Review: This is a very easy to read book. It is divided into 8 sections of 5 short chapters (5 pages or less) each, which makes it simple to read about each tool on its own.
There are stories included in each section of actual situations where the tools were used, showing how each one can make a real difference in the parent-child relationship.
While the book is largely psychological, there are also scripture and scriptural principles included. Each chapter also ends with a brief one or two sentence tip which sums up the main point--and there are four pages at the back of the book which put all those tips together in one place.
**I received a copy of this book in exchange for an honest review. All thoughts and opinions are entirely my own.**
Rating:
Five stars
SPECIAL OFFER
Discount code good for 50% off retail price when purchased at moodypublishers.com
GREATKIDS16
Effective April 15th through May 15th.
Free access to the HEARTS AT HOME "ESSENTIAL WORKSHOP COLLECTION FOR PARENTS" with every purchase:
http://www.8simpletools.com/purchase-with-offer
(so readers not only get 50% off with the coupon code at
moodypublishers.com
, but also get access to a slew of freebies).
About the author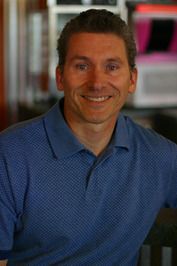 I am a child psychologist who has been working with children, teens, parents, and families for the last 18 years, most of that in a group practice in Wheaton, IL. On a personal note, I have been married for 24 years to my wife, Lora, and we have two young adult sons who are currently attending college.
I earned my doctorate in clinical psychology from Fuller Theological Seminary in Pasadena, CA. We then moved to Columbus, OH, where I completed a postdoctoral fellowship with Wright State University at the Children's Hospital. Since then, I have done my clinical work at Summit Clinical Services in Wheaton, IL, where I continue to see children, teens, and families on a full-time basis.
I have written five parenting books (faith based), which you can learn more about on the Books page. My latest book (general audience) which is soon to be released is an ebook titled: Raising Flexible Kids. I have presented many parenting workshops at mom's conferences (Hearts at Home, MOPS International), MOPS groups, churches, and schools, which you can read about on the Workshop page. I have also recently developed a skill-building game for kids called The Flexible Thinking Game (see the Store page).
In my free time, I enjoy doing anything with my wife, spending time with my boys whenever possible, reading, running, and playing jazz piano any chance I get. My Christian faith is an important part of my life and thinking, and I am continually thankful for God's grace, of which I am an undeserving recipient.
Official Website
-
www.8simpletools.com
Dr. Todd
Cartmell's
FB:
https://www.facebook.com/Dr-Todd-Cartmell-193405444025914/