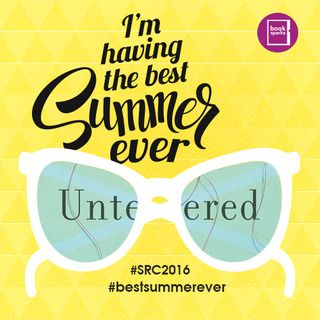 Genre: Women's fiction
Hardcover:

352 pages

Publisher:

G.P. Putnam's Sons (June 7, 2016)

Language:

English

ISBN-10:

0399176276

ISBN-13:

978-0399176272


Synopsis: When Char Hawthorn's husband dies unexpectedly, she is left questioning everything she once knew to be true: from the cozy small town life they built together to her relationship with her stepdaughter, who is suddenly not bound to Char in any real way. Untethered explores what bonds truly form a family and how, sometimes, love knows no bounds.

Char Hawthorn, college professor, wife and stepmother to a spirited fifteen-year-old daughter, loves her family and the joyful rhythms of work and parenting. But when her husband dies in a car accident, the "step" in Char's title suddenly matters a great deal. In the eyes of the law, all rights to daughter Allie belong to Lindy, Allie's self-absorbed biological mother, who wants the girl to move to her home in California.

While Allie begins to struggle in school and tensions mount between her and Char, Allie's connection to young Morgan, a ten-year-old-girl she tutors, seems to keep her grounded. But then Morgan, who was adopted out of foster care, suddenly disappears, and Char is left to wonder about a possible future without Allie and what to do about Morgan, a child caught up in a terrible crack in the system.
Review: This is the first book I've read by this author, but now I can't wait to go back and read her first novel, FIVE DAYS LEFT. If it's anywhere near as good as this one, I know I'm going to love it.
Charlotte is a character I found it easy to empathize with as I read her story. She finds herself sort of drifting after her husband dies...she's responsible for her teen aged stepdaughter, but she's not really, as the girl's mother is still in the picture--when she wants to be.
Lindy, the biological mother, wasn't very likable for me. As a mother, I can't comprehend not wanting to be fully engaged with my child...and especially not being there for her after she loses her father so suddenly and unexpectedly. I just wanted to shake her and wake her up to what she was missing!
Allie and Morgan are very well written adolescent characters. Honestly, I think the two of them were my favorite characters of the story. Morgan has so much to deal with for a ten year old, and I found myself rooting for her to be alright.
Even though this book deals with some difficult topics, it handles them with dignity and respect. Definitely one of the best books I've read so far this year!
**I received a copy of this book in exchange for an honest review. All thoughts and opinions are entirely my own.**
Rating:
Five stars
About the author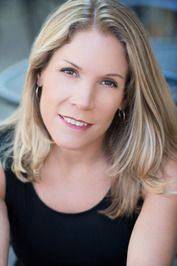 Julie Lawson Timmer grew up in Stratford, Ontario, and now lives in Ann Arbor, Michigan with her husband Dan, their four teenaged children and two badly-behaved rescued dogs. By turns, she is an author, mother, stepmom, lawyer and dreadful cook. FIVE DAYS LEFT (Putnam 2014) is her first novel. UNTETHERED (Putnam), her second novel, is scheduled for release June 7, 2016.