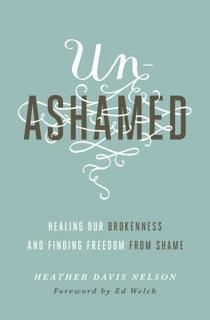 Genre: Christian self-help
Paperback:

192 pages

Publisher:

Crossway (June 30, 2016)

Language:

English

ISBN-10:

1433550709

ISBN-13:

978-1433550706
Book synopsis:
Unashamed: Healing Our Brokenness and Finding Freedom from Shame
offers hope to those struggling under the burden of shame. This book shines the life-giving light of the gospel on the things that leave us feeling worthless and rejected, directing our attention to the God who promises to forgive and restore us—no matter what.
Buy the book
Review: This book had my attention from the moment I read the title of the introduction, which is SHAME: WE ALL HAVE IT. I don't know that I'd ever seen it admitted so openly before, and it definitely made me want to read more.
The author makes it very clear that there is a difference between shame and guilt, and she explains the two fully. Then she goes on to discuss three different types of shame, how they can look, and how they can have an impact on all of our relationships. She concentrates on how shame can impact our marriages, our parenting, and our relationships at church.
The book is filled with Scripture references as well as references to how God's love can heal us if we are willing to let Him work in our lives. Each chapter ends with several questions which are wonderful for personal reflection, or even for a group study. I am going to suggest to my Bible study group that we look into reading this book together in the very near future. :)
I highly recommend this book to anyone who has ever felt shame in their life, and particularly to those who feel alone in their shame.

**I received a copy of this book in exchange for an honest review. All thoughts and opinions are entirely my own.**
Rating: Five star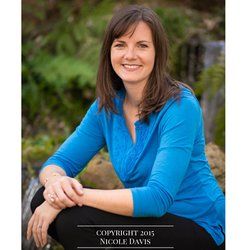 Heather Davis Nelson (MA, Westminster Theological Seminary) is a writer, counselor, and speaker. Heather writes regularly at HeatherDavisNelson.com and has been a featured writer at the Gospel Coalition, as well as a contributing author to the Journal of Biblical Counseling. She and her husband are parents to twin daughters and live in southeastern Virginia.