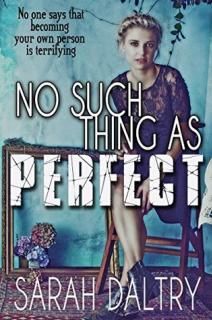 Synopsis:
College was supposed to be perfect. She was supposed to be perfect.
For Lily Drummond, life is about following the rules. To be specific, her mother's rules. College fit into the plan – maintain perfect grades, date the perfect guy, and live the perfect life. On her own, though, Lily realizes that she doesn't actually have a plan. Without being told what to think and do, she fears she keeps making mistakes.
Away from home, the perfect facade begins to shatter and Lily realizes that things have grown toxic. After things are pushed too far, Lily determines to let go of what is good enough for everyone else - and to define herself by her own standards.
Thoughts:
This is a coming of age story that really struck a chord with me. There was a period of time in my life where I wanted to be perfect: the perfect daughter, the perfect student, the perfect wife, the perfect mother. So as I read this book, I could feel Lily's pain at never being enough, and I was constantly rooting for her to find herself.
The story is very well written, and goes deeper into the feelings of the characters, especially Lily and Jack, then I originally expected. And I was also thankful that the author didn't give Lily a "happily ever after" ending, but showed that sometimes "happy for now" is good enough.
**I received a free copy of this book in exchange for an honest review. All thoughts and opinions are entirely my own.**
My rating: Five stars