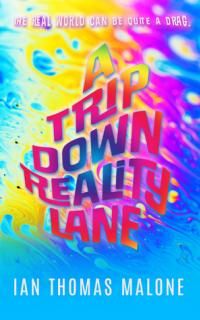 Synopsis:
College life can be tough…
For a junior pursuing a degree in English with no plans for his future, living in the present is far better than the alternative.
One morning he wakes up and embarks on an acid trip to the Boston Museum of Fine Arts with two of his friends.
A step outside reality might be the best way to come back down to earth…
Along the way, the three friends discover what matters most to them, and more importantly, that life is not so much about answers as it is about the exploration of the questions.
When the real world doesn't quite cut it, take a journey down the rabbit hole.
Thoughts:
While this book isn't really "in my wheelhouse," and never really grabbed me like a lot of books, I'm still going to give it four stars. It is very well written, and I'm sure there are a lot of readers out there who will enjoy it (perhaps those who are a bit younger than I am).
The three characters are all very well-defined, and the descriptions of their day full of adventures are great as well. I especially enjoyed their time at the museum, where they had several close calls that could have gotten them tossed out or worse.
I don't have any personal experience with LSD trips, but this seemed a very convincing rendition of one based on what I know from other people.
**I was given a copy of this book by the author in exchange for an honest review. All thoughts and opinions are entirely my own.**
My rating: Four stars