Date Published:
10/11l2016
Publisher: 4-D Publishing
Synopsis:
Roberta Sedgewick is stuck in a house that is too empty without her beloved Burton—the rat died and left her with his dog and rooms that rattle. She convinces her three golfing buddies, all in their seventies, to sell their homes and buy adjoining condos. The widows intend to spend the rest of their days golfing, gambling at the casino, and having fun. Oh, the heaven of it. But then they all hire the same maid who uncovers long-hidden criminal secrets kept by each woman. Oh, the horror of it. The reputations of their deceased husbands: a banker, a minister, and a respected farmer will be tarnished forever. Three of the widows could face jail time and the fourth fears for her life. Whatever will they do with the conniving, blackmailing maid?
Review: This is such a fun story. The main characters are four feisty widows, all in their seventies. They are golfing buddies, they buy adjoining condos (with a little friendly pressure from Mrs. Sedgewick, and they all have the same maid (also because of Mrs. Sedgewick). When the maid uncovers secrets about each woman and begins to blackmail them, Mrs. Sedgewick feels responsible. Now the four friends have to find a way to deal with the maid before she causes serious issues for all of them.
Each of the four ladies has a very distinct personality, with their own interests and quirks, but they all manage to come together in a very close-knit relationship which is totally believable. The plot has humor, drama, intrigue and suspense to draw the reader into the story from the very beginning.
I hope this author will continue to explore the cozy mystery genre--and I'll be reading some of her other novels in the near future!
Rating:
Four stars
About the author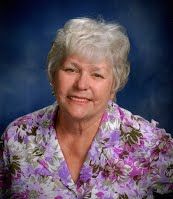 Marie F. Martin is the author of an intense vow in MATERNAL HARBOR, surprising twists of a family's past in HARBORED SECRETS, a grizzly attack and lover's spat in RATHAM CREEK. Together her three thriller, mystery, or suspense novels have over 250,000 Kindle downloads and 613 five star reviews.
She now adds DON'T MESS WITH MRS. SEDGEWICK to her list of books.