Paperback:

138 pages

Publisher:

Elevate Faith (September 15, 2015)

Language:

English

ISBN-10:

1943425108

ISBN-13:

978-1943425105
About the book:
The Blessings of Unity
offers insight and ideas for creating godly unity in our marriages centered around two key concepts:
1) Abiding in the Vine and walking in the Spirit, and
2) Learning and applying the concept of unity.
Unity is achieved when a man and woman strive for agreement with God by processing His Will on every decision and in every issue. Through Biblically-centered discussions of discord, division, unity, discipleship, and prayer, and through exploring Biblical examples of unity, Richard Case offers husbands and wives practical and spiritual advice for working together in unity in the Spirit so that they can more perfectly present themselves to God for his divine approval.
($13.43 on Amazon, paperback)
Review: This is a short read, but it is definitely not short on information. It's a very in-depth look at marriage and creating/keeping unity in your relationship. It starts with a quiz for each spouse to take and then compare their answers, to evaluate where their unity level stands in the present moment, and where they need work.
The author begins with a discussion of disunity, and then his subsequent chapters look at ways to turn that around and bring the unity God intended for your marriage. No matter how unified you may believe your marriage to be, there is most likely an area or two where you could benefit from the advice found in this book.
Each chapter is outlined fully, with a list of numbered points as well as scriptural references, so that you can easily locate all of the key points of the book. I would highly recommend this book to all married or engaged couples.
**I received a free copy of this book from the author/publisher. I was not required to write a positive review, and have not been compensated for this. All thoughts and opinions are entirely my own.**
Rating: Five stars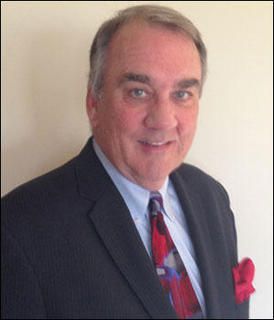 Before his current role in developing retreats and serving this ministry, All for Jesus, Richard Case worked for many years with Fortune 500 companies in management and consulting roles. He holds a BS in Management and Finance from Bradley University, an MBA from the University of Southern California, and a seminary Masters degree from Trinity Evangelical Divinity School. Richard has been a featured speaker at conferences and seminars; he has hosted a radio show and is a published author. Richard and his wife, Linda, answered the call from the Lord to Abide in Him through the Spirit. Together, Richard and Linda have started up several churches that remain strong today, and have served as interim pastors of troubled churches, bringing reconciliation and new vision to these situations. Richard and Linda began conducting marriage retreats in 2001. Richard and Linda currently live in Castle Rock, CO.