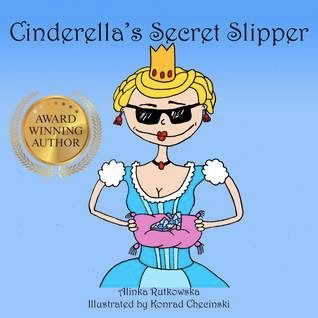 Synopsis:
Cinderella's Secret Slipper is a story of our favorite princess who more than anything else wants to wear her famous glass slippers to her son's birthday party. But she can't because her four-year-old smashed one of them in an attempt at killing a mosquito on the wall. Where is she going to get a glass slipper now?
Thoughts:
Another great story from this author. Cinderella wants to wear her glass slippers to her son's fourth birthday party, but he breaks one of them while using it to kill a mosquito. She tries to get it repaired, but has no luck. Then she goes for a walk in the enchanted forest, where she finds the answer.
The story is adorable, and told at a perfect pace for young children. As usual, the illustrations are bright and colorful, and make it easy for non-readers to follow the plot of the story on their own.
I would definitely recommend this book to anyone with a young child in their life.
**I was given a copy of this book by the author in exchange for an honest review.**
My rating: Five stars