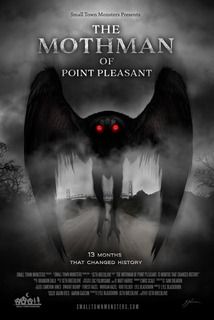 Film runtime: 70 minutes. DVD includes bonus features including a behind-the-scenes documentary.
REVIEW: As someone who grew up in the area while all of this was taking place, I have always been on the lookout for new documentaries or books about the Mothman and the Silver Bridge collapse. This particular work is one of the best that I have ever seen. It presents the facts in a very straightforward manner, without sensationalizing events or portraying witnesses in a less than favorable light.
The various interviews with people who were involved in the story as it happened, as well as with current residents of Point Pleasant, make the viewer feel as if you were right there with them when they saw the Mothman. Viewers are also treated to a look at newspaper articles from the time, letters pertaining to sightings, notes taken by reporters and writers...all of which serve to remind you this was a real life event, not a work of fiction.
This is not a film that scares viewers. It is a film that will make you think, and leave you wondering "Could it be true?" If you're not a believer in the supernatural/paranormal, it might be too much to accept...but if you are a believer, you'll come away from the film wanting to know more.
From Indrid
Cold
to the Mothman to the UFOs to the Men In Black, the people of Point Pleasant, West Virginia and Gallipolis, Ohio lived through over a year of events that have yet to be explained....and will never be forgotten.