About Your Stories Matter:
Based in Kendal, Cumbria Paul Johnson is the founder of
Your Stories Matter
and the parent publishing company Explainer HQ —which provides creative video, audio, animation and print to the business and education sector. All
Your Stories Matters
titles are published in paperback and are available to order from online retailers including amazon.co.uk.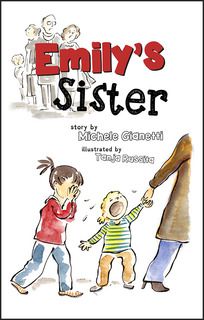 Book Information
Age Range:

7 - 9 years

Grade Level:

2 - 3

Paperback:

66 pages

Publisher:

Your Stories Matter (January 30, 2017)

Language:

English

ISBN-10:

1909320633

ISBN-13:

978-1909320635
Synopsis:
This story, written by the parent of a child with Dyspraxia and Sensory Processing Disorder (SPD), paves the way for parents, teachers and medical professionals to discuss these specific learning difficulties with children (aged around 7-9).
Unlike most other books on the subject, this book has been written from a child's perspective: enabling young people to ask questions of the story in a non-threatening way and encouraging them to discover how it relates to them.
This book can be shared with children having special needs, their family, or their classmates.
As with all of its books, the publisher aims to help people know they are not alone with what makes them different. If a young person or adult can relate to a story, it gives them hope and encourages them to share their concerns. The publisher aims to provide free teaching resources for all of its books that can be used in schools, to help improve understanding and celebrate differences.
Review: This is a wonderful look at the life of a child with dyspraxia and sensory processing disorder, as well as the impact it has on the family, particularly a sibling. It is also a great tool for explaining to children in the target age group about these learning difficulties. It is poignant for adult readers who realize that it is a true story about a real family.
Rating: Five stars
I am a mom to three amazing children, one has special needs. She has Sensory Processing Disorder and dyspraxia She has made wonderful gains in life with therapy and hard work. I wrote a book about her life and journey, to help others and to offer hope! The title of the book (
I Believe in You: A Mother & Daughter's Special Journey)
are the very words I have said to Elizabeth
every day
of her life since she was one year
old .
Throughout Elizabeth's life, I have learned to become a strong advocate for her.
I graduated from college, magna cum laude, with a BSN in nursing.
I love to be with my family, read, exercise and try to sneak in a bit of relaxing each day.
To me a nice treat involves chocolate and catching up with my husband
I believe each day is a gift to be thankful for.