Genre: Women's Fiction
Paperback:

400 pages

Publisher:

St. Martin's Griffin; Reprint edition (June 14, 2016)

Language:

English

ISBN-10:

1250077508

ISBN-13:

978-1250077509
Synopsis:
It's 2006 in the Manhattan of the young and glamorous. Money and class are colliding in a city that is about to go over a financial precipice and take much of the country with it. At 26, bright, funny and socially anxious Evelyn Beegan is determined to carve her own path in life and free herself from the influence of her social-climbing mother, who propelled her through prep school and onto the Upper East Side. Evelyn has long felt like an outsider to her privileged peers, but when she gets a job at a social network aimed at the elite, she's forced to embrace them.
Recruiting new members for the site, Evelyn steps into a promised land of Adirondack camps, Newport cottages and Southampton clubs thick with socialites and Wall Streeters. Despite herself, Evelyn finds the lure of belonging intoxicating and starts trying to pass as old money herself. When her father, a crusading class-action lawyer, is indicted for bribery, Evelyn must contend with her own family's downfall as she keeps up appearances in her new life, grasping with increasing desperation as the ground underneath her begins to give way.
Bracing, hilarious and often poignant, Stephanie Clifford's debut offers a thoroughly modern take on classic American themes - money, ambition, family, friendship - and on the universal longing to fit in.
Review:
No matter how hard I tried, I just couldn't get enthusiastic about this book. The plot just seemed to crawl at a snail's pace, so that I kept flipping pages to see if I was ever going to get close to some real action (spoiler alert: the answer, at least for me, was no). I got tired of reading about the architecture of this or that character's house, the furnishings, the clothing they were all wearing, etc. Yes, I get that the main character is an avid social climber who obviously cares about all these things...but I, as a reader, am NOT.

The ending was way too predictable...after falling from grace, Evelyn learns her lesson and realizes what things REALLY matter in life. Unfortunately, by that point, Evelyn and her life no longer mattered to me in any way, shape or form.

While it is obvious from other reviews of this book that it does appeal to some readers, I am not among them, and can't bring myself to recommend it to anyone.
**I received this book in exchange for an honest review. All thoughts and opinions are entirely my own.**
Rating: Two stars
About the author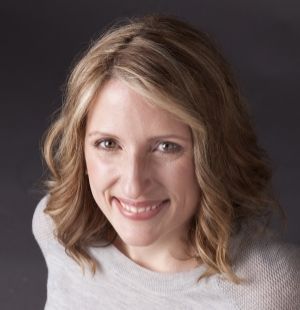 My official bio: As a New York Times reporter, Loeb-award winning journalist Stephanie Clifford covered courts, business and media. Everybody Rise, her first book, was a New York Times bestseller, with movie rights optioned by Fox 2000. A magna cum laude graduate of Harvard, she grew up in Seattle and lives in Brooklyn.
My notes on my bio: It doesn't rain that much In Seattle. In fact, it rarely rains hard enough that an umbrella is required, hence the city's happy embrace of rain gear for all occasions. (Raincoats + formal dresses = totally acceptable.) I spent most of my time at Harvard at the paper, living on late-night Doritos from the vending machine. Some of my favorite Times stories are here, and here's oneand here's another of my favorite Inc. stories (largely because Inc. let me go to Turkey and China for them). Brooklyn is grand and there are pockets where it's not that hip; I'm lucky enough to live in one of those, and near a park, to boot. I live with my husband, 2-year-old son, and our cats, Mac and Mabe.