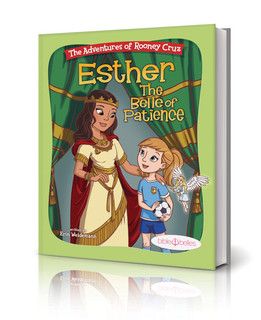 Bible Belles'
The Adventure of Rooney Cruz
is an original children's series that presents real life heroes like never before. The series highlights five superhero women of the Bible: Hannah, Esther, Abigail, Ruth and Deborah.
We're setting out to present women in the Bible in a way that has never been done before. We want girls to connect with them and find out what being truly beautiful is all about. We want girls to remember their names, their stories, and how special they are.
Review: This is the second book in this series, following up Hannah: The Belle Of Prayer--and it will be followed by books about Abigail, Ruth and Deborah. The books not only tell the story of the Biblical woman, they also show how their particular quality applies in the life of a modern young girl, Rooney Cruz.
I enjoyed the fact Rooney has her guardian angel, Mari, to teach her about the Biblical heroines.
The illustrations are beautiful, the story is perfectly written for an elementary school girl, and it is just the right length to keep from losing a child's interest. If you have a young girl in your life, I highly recommend introducing her to The Bible Belles!
**I received a copy of this book in exchange for an honest review. All thoughts and opinions are entirely my own.**
Rating:
Five stars
Bible Belle's Esther: The Belle of Patience
from
Bible Belles
on
Vimeo
.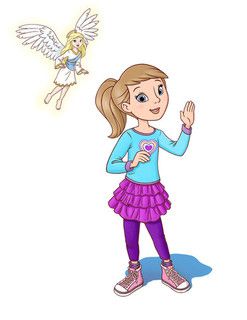 WHO IS ROONEY?
Rooney Cruz is the main character who embarks on a series of adventures that allow her to have an "up close and personal" experience with each Bible Belle. Thanks to some help from her guardian angel Mari, Rooney learns about one special superpower that each Belle possessed, earning the power for herself. From the moment she acquires her first superpower, her transformation into a real-life superhero begins. Through her journey, Rooney comes to understand God's love and the true definition of beauty.
WHO IS THE AUTHOR?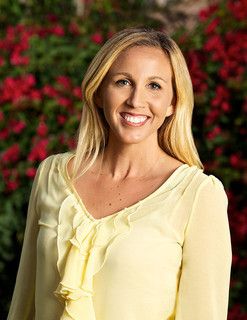 Erin Weidemann is an enthusiastic and goofy mom to two children, one of them with paws. She is a wife, author, teacher, former college athlete and a five time cancer survivor. Her heart is in Seville, Spain, though she calls Encinitas, CA home. In her spare time she enjoys going to the beach with her husband and daughter, coaching softball, and pretending she can bake. She loves eating, laughing, and volunteering at church teaching Sunday school. In addition to being the CEO and founder of Bible Belles, Erin hosts the Heroes For Her podcast.