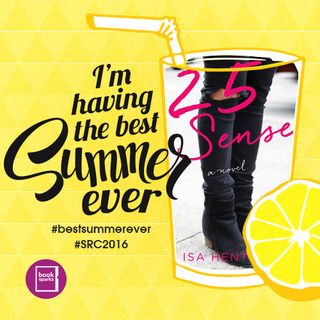 Genre: Contemporary women's fiction
Paperback:

192 pages

Publisher:

SparkPress (May 24, 2016)

Language:

English

ISBN-10:

1940716306

ISBN-13:

978-1940716305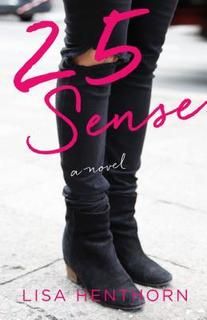 Synopsis:
Claire Malone didn t mean for this to happen when she moved to New York. She just wanted to live the city life and gain experience in television writing, her dream career. It s not like she meant to reciprocate when her married boss, Sean Vared, sent her flirty e-mails. And you can t blame her for coming into the office on the weekend when Sean told her he was going to be there . . . alone. She didn t mean to sleep with him but hey, she wanted to experience the city life, so no big deal, right? Wrong. By the time Claire wakes up on her 25th birthday, she s very much in love with Sean. At work, she struggles to hold it together when he passes her desk the very desk that they used to make love on. Soon Sean has turned his affection to the show s starring actress, and Claire is devastated. Can she break away from Sean without ruining her barely started career? Will someone find out what happened? Will she ever grow up and stop making stupid mistakes? 25 Sense is about the time in a young woman s life when the world starts to view her as a responsible adult but all she feels is lost.
Review: This was a fairly quick, easy read. Unfortunately, it just wasn't a story I could find a connection to at all. I think it might be the generation gap, since I'm now more than twice 25. Maybe I should pass this on to my daughters and see what THEY think!
For me, there was a real lack of emotion between the main character and the guy that she supposedly "loved." They flirted in emails, but their actual conversations were always so formal and stilted...and even when they finally made love, neither of them seemed to enjoy it. And from there, they both just went on with their lives as if nothing had ever happened.
I did enjoy the tweets from Claire that headed up the beginning of each new chapter. It was sad, though, that those were the high points of the book for me.

**I received a copy of this book in exchange for an honest review. All thoughts and opinions are entirely my own.**
Rating: Three stars
About the author
Lisa Henthorn is a television writer who wrote on the CBS show Swingtown, the CW show The Beautiful Life, and the A&E show The Glades. She lives in Santa Monica, California with her husband.