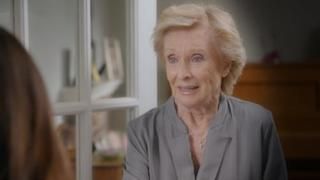 ABOUT THE ELEVENTH
"The Eleventh"
focuses on a young girl's journey to getting to know her estranged grandmother in order to bring closure to the past and unite her family. The series has heart-warming themes of family, forgiveness, healing, and love.
"The Eleventh" stars Oscar and Emmy-winning actress Cloris Leachman ("Raising Hope", "Phyllis", "Mary Tyler Moore"), Christopher Atkins ("Blue Lagoon"), Emmy winner Ed Asner ("Up", "Lou Grant", "Mary Tyler Moore"). Florence Henderson ("The Brady Bunch") and Tracy Nelson ("Down And Out In Beverly Hills", "Father Dowling Mysteries", "Square Pegs").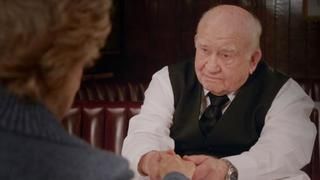 ABOUT FEELN.COM
Feeln is the streaming service that brings you heartfelt stories of love and togetherness, anytime, anywhere. Feeln carefully selects every title so you spend less time searching and more time with the stories you love. Feeln brings home the exclusive library of Hallmark Hall of Fame features, handpicked Hollywood movies and TV series, and award-winning originals you won't find anywhere else.
Always commercial-free, Feeln is available online and on dozens of devices including iPhone and iPad, Android phones and tablets, and at home on Roku, Apple TV and Xbox 360.
Founded in 2007 by Academy Award-winning film producer Rob Fried, Feeln has produced over 100 original short films and programs that have amassed millions of views online. Feeln is a part of Hallmark Cards and is based in Los Angeles, California.
Here is a trailer for "The Eleventh" to give you just a little taste of what it's all about:
MY REVIEW
I was given the opportunity to watch the first two episodes of this series, and I am definitely looking forward to seeing more. There are a LOT of secrets in this family, and I imagine there will be a great deal of conflict as they all come to light and have to be confronted.
One of the great things about this series is that each episode is only about 12 minutes long, so you don't have to carve a lot of time out of your schedule to watch it. Need a short break during a busy day? Watch an episode of "The Eleventh"!
Cloris Leachman does a fabulous job of portraying Margaret, who has been estranged from the family for many years, and has obviously missed her daughter and granddaughter.
Ren Harris, who plays the granddaughter, is a new face, but also a very talented actress. She takes you into the confused emotions of Janine and makes you feel them as well.
To w
atch full episodes of 'The Eleventh' on Feeln
go to: