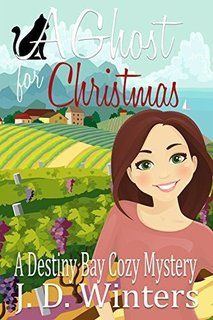 Synopsis: Be careful what you wish for
Mele Keahi wasn't looking for excitement when she came to Destiny Bay. She'd just lost her man, her job and her self esteem, and she needed comfort. Instead, she found herself involved in a murder, sparring with a suspicious detective and coming face to face with a ghost from her Hawaiian childhood. Not what she'd bargained for--but then--sometimes you just have to deal with what the cat dragged in.
Thoughts:
I thoroughly enjoyed this book! The characters are very well defined, most of them are immediately likable, and the ones who aren't so likable are that way for a reason.
There is action, humor, romance and a bit of the paranormal to this story. I look forward to reading more of this series in the future, and hope it continues for a long time to come.
**I received a copy of this book from the author in exchange for an honest review. All thoughts and opinions are entirely my own.**
My rating: Four stars