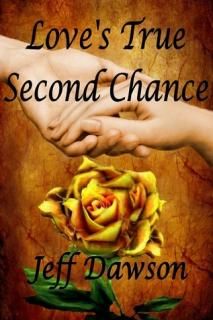 Synopsis:
The following is a true story; love and heartache in high school, the feelings of anger, curiosity through the years, and finally a reuniting.
At forty-nine,
I've
suffered a wide variety of ups and downs, emotional highs and lows. I thought I'd experienced every feeling imaginable. What Debbie and I shared in the short seven months God allowed us together were beyond my wildest dreams. We were about to get an education in how deeply two people can love.
Join Debbie and I, by getting a copy today, as we reconcile the pain and hurt from the past and embark on the love we both so desperately sought through the years.
Thoughts: This story is the epitome of "true love waits." After a high school romance that didn't last, it was thirty years before Jeff and Debbie saw each other again. And then, when they finally found one another, their time was cut short by the recurrence of Debbie's cancer.
I laughed and cried time again as I read through this story. Jeff's interactions with Debbie's young daughters were a particular source of humor. They obviously learned a great deal from him, and developed an affection for him as well.
As a breast cancer survivor, this story touched my heart more than I can say. I am so glad that Jeff chose to share this love story with the world.

**I received a copy of this book from the author in exchange for an honest review. All thoughts and opinions are entirely my own.**