BOOK INFORMATION
Genre: Literary Fiction, Historical Fiction
Paperback:

364 pages

Publisher:

Lake Union Publishing (December 13, 2016)
ISBN-10: 1503939448

ISBN-13:

978-1503939448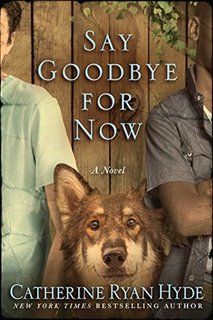 Synopsis:
On an isolated Texas ranch, Dr. Lucy cares for abandoned animals. The solitude allows her to avoid the people and places that remind her of the past. Not that any of the townsfolk care. In 1959, no one is interested in a woman doctor. Nor are they welcoming Calvin and Justin Bell, a newly arrived African American father and son.
When Pete Solomon, a neglected twelve-year-old boy, and Justin bring a wounded wolf-dog hybrid to Dr. Lucy, the outcasts soon find refuge in one another. Lucy never thought she'd make connections again, never mind fall in love. Pete never imagined he'd find friends as loyal as Justin and the dog. But these four people aren't allowed to be friends, much less a family, when the whole town turns violently against them.
With heavy hearts, Dr. Lucy and Pete say goodbye to Calvin and Justin. But through the years they keep hope alive…waiting for the world to catch up with them.
Review:
This is a very emotional story, on so many levels. Each of the major characters has something in their life that makes you hurt for them, and makes you hope they will find their happy ending.
The setting and culture of 1959 Texas are so well described by the author that you feel you are right there with the characters in every situation. I truly enjoyed watching Pete grow and mature throughout the book--even though the book synopsis focuses on Lucy and Calvin, I saw Pete as the main character and his story as the one that brought all the others together. His relationship with Prince, the wolf-dog, held a few surprises which I thoroughly enjoyed.
I love reading everything from this author! I received a copy of this book from Booksparks, with no obligation to post a positive review. All thoughts and opinions are entirely my own.
Rating:
Five stars
About the author
Catherine Ryan Hyde is an avid hiker, traveler, equestrian, and amateur photographer. She is the author of Pay It Forward, which was adapted into a major motion picture. She is also the founder and former president (2000-2009) of the Pay It Forward Foundation. As a professional public speaker she has addressed the National Conference on Education, spoken at Cornell University, met with Americorps members at the White House and shared a dais with Bill Clinton. For more information on Catherine visit catherineryanhyde.com