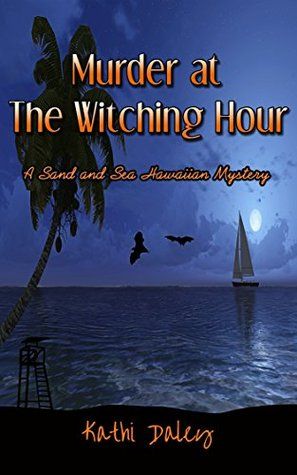 Series:

Sand and Sea Hawaiian Mystery

Paperback:

230 pages

Publisher:

CreateSpace Independent Publishing Platform (August 22, 2016)

Language:

English

ISBN-10:

1537204572

ISBN-13:

978-1537204574
Synopsis:
It's the week before Halloween and Kailani Pope has been asked attend her friend Morticia's wedding. The weeklong event, which culminates with a costumed wedding ceremony on Halloween night, is being held on a private island which can only be accessed by boat. Things start off a little slow but become a lot more interesting when a tropical storm hits and one of the groomsmen turns up dead. Join Luke and Lani as this amateur sleuthing team attempt to determine if the killer is: the mummy in the kitchen who also serves as the chef, the seemingly blind butler, the sexy vampire who is also the maid and bartender, or one of the other kooky and spooky guests at this very unusual wedding event.
Review: Ms. Daley has done it again....written another cozy mystery that draws you in from the first page and holds your attention until the last word. Add in the fact that this series is set in Hawaii, with plenty of descriptions of the beauty of the area, and it's a TRUE winner.
This Halloween story will keep you on the edge of your seat, and turning pages quickly to get to the next one and find out how it is all going to play out. It starts out as the story of a Halloween themed wedding and quickly becomes a murder mystery.
Lani, Luke and the other amateur sleuths get to work right away, trying to find the killer before everyone on the island gets murdered one by one. The characters are getting more deeply developed as the series continues, much like you would get to know a person in real life.
As always, the book is easy to read and takes very little time to finish. The plot is well-done, with twists and turns to keep you guessing. I enjoyed the somewhat Gothic feel of this particular story, as well.
Rating: Four stars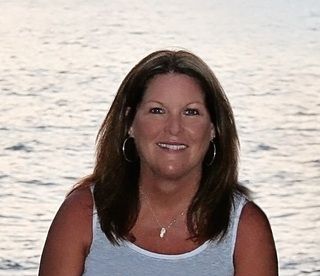 Kathi lives with her husband, kids, grandkids, and dogs in beautiful Lake Tahoe. When she isn't writing, Kathi likes to read (preferably at the beach or by the fire), cook (preferably something with chocolate or cheese,) and garden (planting and planning not weeding). She also enjoys spending time on the water when she's not hiking, biking, or snowshoeing, the miles of desolate trails surrounding her home.
Kathi uses the mountain setting in which she lives, along with the animals (wild and domestic) that share her home, as inspiration for her cozy mysteries.
Join me on Facebook at Kathi Daley Books (
www.facebook.com/kathidaleybooks
) for updates on my books, photos of life in Lake Tahoe, recipes, contests, and giveaways. For weekly updates and contests sign up for The Daley Weekly Newsletter (
http://eepurl.com/NRPDf
).