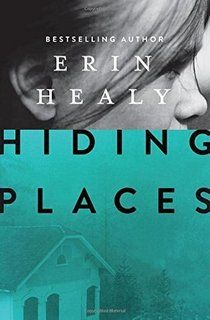 Synopsis: Family means safety. Family means protection. Until it doesn't.
Eleven-year-old Kate Whitby leads an invisible life, the youngest member of her odd family. They live in their historic small-town hotel, where she is an expert at keeping everyone's secrets: her sister's a thief, her great-grandmother isn't as crazy as people think, her mother lives in the past, and her beloved grandfather might have killed his best friend.
Devoted to the people she loves—more than they have ever been to her—Kate vows to protect each one.
Charlie Fuse has lived on the streets since his alcoholic father threw him out. When Charlie's powerful street family tests his loyalty by demanding that he kill the son of a rival gang leader, he refuses. They frame him for the murder, forcing Charlie to run.
When Kate finds Charlie injured and penniless, she hides him from his enemies and her uncharitable relatives, unaware that he has a connection to her family as old as the hotel itself.
The murderous gang tracks Charlie down. To flush him out, they take the clueless family hostage and threaten young Kate. Even then, Kate keeps Charlie hidden, putting all her childlike faith in one terrible hope: that the family who has never been able to protect her before might learn how to do it now.
Review: This is a wonderful story, told from the point of view of Kate, an 11 yr. old girl. Although it is primarily a suspense novel, it is also a story about family: not only Kate's extended family, but also the other families, of various types, involved in the story.
Aside from Kate, my favorite character was Great-Grandma Pearl. She pretends to be crazy, which is hilarious, but when the chips are down, and Kate really needs her, she turns out to be a lot smarter and craftier than anyone gave her credit for.
The author does a marvelous job of tying all the stories together and giving us quite the emotional climax. You will find yourself wondering if anyone is going to make it out alive. Once I got past the first few chapters, I didn't want to put it down, and couldn't wait to see what would happen next.

I was given a copy of this book by the Thomas Nelson Fiction Guild in exchange for an honest review. All thoughts and opinions are entirely my own.
Rating: Four stars
About the author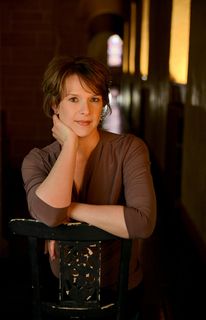 Erin Healy is a supernatural-suspense novelist and an award-winning fiction editor. She began working with Ted Dekker in 2002 and edited twelve of his heart-pounding stories before their collaboration on KISS, the first novel to seat her on "the other side of the desk."

Erin is the owner of WordWright Editorial Services, a consulting firm specializing in fiction book development. She lives with her family in Colorado.