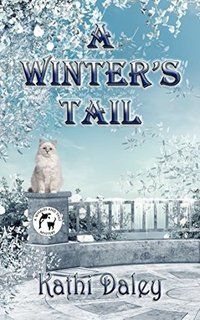 Genre: Cozy mystery
Series:

Whales and Tails Cozy Mystery

Paperback:

212 pages

Publisher:

CreateSpace Independent Publishing Platform (February 14, 2017)

Language:

English

ISBN-10:

1542563585

ISBN-13:

978-1542563581
Synopsis:
Three secrets, first revealed in Grimm's Furry Tail, A Tale of Two Tabbies, and The Cat of Christmas Present, collide in a single horrific moment that leaves one person dead and one fighting for their life. This fast paced cozy mystery will have you glued to the page as Cait and Cody join forces with a cat named Moirai in a race against time to track down a killer.
Review: As stated in the synopsis, this story involves secrets which were revealed in three prior stories, so I highly suggest you read those before jumping into this one.
I love this series and seeing some of these secrets being revealed to the right people at the right time was a great payoff for the characters as well as the readers. At least one of the secrets doesn't involve a happy ending, however, so be prepared for that as well.
The mystery in this story was a trickier one than usual, IMO. The things that seemed like clues turned out not to be, and the red herrings seemed to outweigh the real clues. I was totally surprised by the reveal of the killer, and saddened by the events which prompted that person's actions.
The end of this story seems to point toward some new characters for future stories, so I can't wait to see how that all works out. I hope it will bring some happiness to one of members of the "Scooby Gang," who truly deserves it.
Rating: Four stars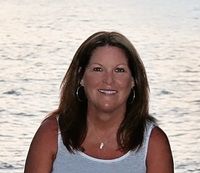 Author of the Zoe Donovan cozy Mystery Series, Tj Jensen Paradise Lake Mystery series, Whales and Tails Cozy Mystery Series, Sand and Sea Hawaiian Mysteries, and Seacliff High Teen Cozy Mystery Series.
Come for the murder, stay for the romance.
Kathi lives in the beautiful alpine community of Lake Tahoe with her husband Ken and dog Echo. When she's not writing she enjoys hanging out on the beach with her children and grandchildren. During the summer she enjoys hiking, kayaking, mountain biking, wakeboarding, and sunset cruises on the lake. During the winter she enjoys cross country skiing, snowshoeing, and curling up by a fire with a good book.
Kathi uses her mountain home as inspiration for her books, all which include appearances by the wildlife she shares her life with.
Visit Kathi Daley:
Blog - http://kathidaleyblog.com
Facebook at Kathi Daley Books, www.facebook.com/kathidaleybooks
Kathi Daley Teen - www.facebook.com/kathidaleyteen
Kathi Daley Books Group Page - https://www.facebook.com/groups/569578823146850/
Kathi Daley Books Birthday Club- get a book on your birthday - https://www.facebook.com/groups/1040638412628912/
Kathi Daley Recipe Exchange - https://www.facebook.com/groups/752806778126428/
Webpage - www.kathidaley.com
E-mail - kathidaley@kathidaley.com
Recipe Submission E-mail - kathidaleyrecipes@kathidaley.com
Goodreads: https://www.goodreads.com/author/show/7278377.Kathi_Daley
Twitter at Kathi Daley@kathidaley - https://twitter.com/kathidaley
Tumblr - http://kathidaleybooks.tumblr.com/
Pinterest - http://www.pinterest.com/kathidaley/
For weekly updates and contests sign up for her newsletter The Daley Weekly at (http://eepurl.com/NRPDf)or by accessing the link on her Facebook page or website.