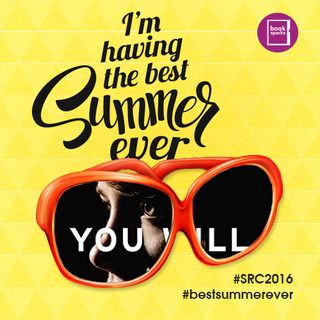 Genre: Mystery/thriller
Hardcover:

352 pages

Publisher:

Little, Brown and Company (July 26, 2016)

Language:

English

ISBN-10:

031623107X

ISBN-13:

978-0316231077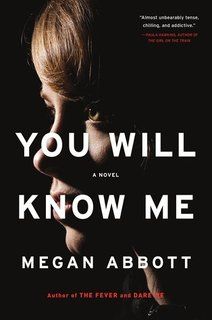 Synopsis:
Katie and Eric Knox have dedicated their lives to their fifteen-year-old daughter Devon, a gymnastics prodigy and Olympic hopeful. But when a violent death rocks their close-knit gymnastics community just weeks before an all-important competition, everything the Knoxes have worked so hard for feels suddenly at risk. As rumors swirl among the other parents, revealing hidden plots and allegiances, Katie tries frantically to hold her family together while also finding herself drawn, irresistibly, to the crime itself, and the dark corners it threatens to illuminate. From a writer with "exceptional gifts for making nerves jangle and skin crawl," (Janet Maslin) You Will Know Me is a breathless rollercoaster of a novel about the desperate limits of desire, jealousy, and ambition.
Review: This book was scary--not only in the events that occurred but also in the way the characters dealt with them. While the things which happened in the gym seemed very realistic in terms of competition and sacrifice, certain things that happened outside the gym just didn't seem real. It definitely provides the reader with food for thought: how far would you go to help your child achieve her dream?
I honestly can't decide how I felt about the character of Devon. At times she seems like a confused, naive little girl, and at other times she's a cold, heartless bitch. I think she really needed a parent who was going to take her in hand and help guide her through adolescence, not parents who let a lot of her behaviors slide because the gymnastics was the important thing.
**I received a copy of this book in exchange for an honest review. All thoughts and opinions are entirely my own.**
Rating: Four stars
About the author
Megan Abbott is the Edgar®-winning author of the novels Queenpin, The Song Is You, Die a Little, Bury Me Deep, The End of Everything, Dare Me, and her latest, The Fever, which was chosen as one of the Best Books of the Year by Amazon, National Public Radio, the Boston Globe and the Los Angeles Times.
Her writing has appeared in the New York Times, Salon, the Guardian, Wall Street Journal, the Los Angeles Times Magazine, The Believer and the Los Angeles Review of Books.
Born in the Detroit area, she graduated from the University of Michigan and received her Ph.D. in English and American literature from New York University. She has taught at NYU, the State University of New York and the New School University. In 2013-14, she served as the John Grisham Writer in Residence at Ole Miss.
She is also the author of a nonfiction book, The Street Was Mine: White Masculinity in Hardboiled Fiction and Film Noir, and the editor of A Hell of a Woman, an anthology of female crime fiction. She has been nominated for many awards, including three Edgar® Awards, Hammett Prize, the Shirley Jackson Prize, the Los Angeles Times Book Prize and the Folio Prize