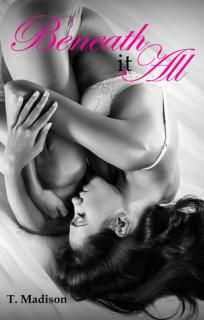 Synopsis:
You.
Have.
Breast.
Cancer.
I wasn't prepared to hear those words. Neither was my loving husband, family or friends. And none of us were prepared for what life had in store after they were spoken.
I should have seen the signs all around me. I should have paid attention to the people who supposedly loved me, the people who I'd always trusted. But I was blind to what was going on. The effects on my flourishing career, passionate marriage and carefree lifestyle would be insurmountable.
It was time to take control of my life and the overwhelming chaos. Time to make the choices that were right for me. Right for my future. The future I hadn't planned on.
My life didn't stop when I heard those four little words…it was only just beginning.
Thoughts:
**I received a copy of this book from the author in exchange for an honest review.**
As a breast cancer survivor, I looked forward to reading this book, to see just how realistically it was written. It was like reading my own story as far as the treatments and the side effects were concerned.
Victoria's personal life was another matter entirely. She had one piece of bad news after another throughout the story, and yet, with the help of her circle of friends, she was able to find the strength to pick herself up and keep going on her journey.
I love the cliffhanger at the end, and can't wait to read the second book!!
My rating: Five stars