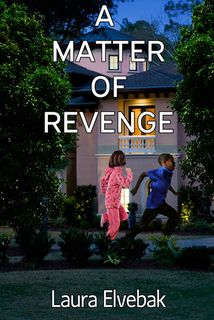 Also available for Kindle
Synopsis:
When two young runaways break into a wealthy man's home, with horrific consequences, ex-cop and teen shelter counselor, Niki Alexander, comes to their defense. She soon discovers their motive had been to uncover a crime more heinous than two children could handle alone, and she is determined to finish what they started...
Review: While this is the third installment in the Niki Alexander series, it is easily read as a stand-alone novel. The story is very emotional, as it deals with the very heavy topics of child abuse and sexual assault. It is an action packed story which draws you in and holds your attention from beginning to end.
All of the characters are very well-written. I love the relationship between Niki and her stepmother, Lilith. Seeing the relationship grow throughout the story is a bonus. The children--Jayme, Curtis Ray and Markey--are presented sympathetically, and at times just break your heart. Some of the adults are likable, and some are not....just like in real life.
There is plenty of suspense throughout the story as Niki tries to break through the walls the kids have up to protect themselves, to get them to trust her with the facts of the situation.
I plan to go back and read the first two books in the series, and I hope there will be more to come in the future.
Rating: Four stars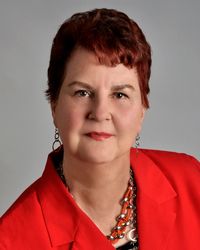 Laura sometimes feels she has led several lives, but throughout the years her passion for reading and writing never faltered. Before the twenty-something years she worked for lawyers and oil and gas executives, she held a variety of occupations, including working as waitress and even as a go-go dancer in the late sixties in Philadelphia. Born in North Dakota and raised in Los Angeles and San Francisco, she settled in Houston after living in parts of New York, New Jersey, Philadelphia and Florida. She is happily unmarried after six attempts with men who would make fascinating characters in books but didn't succeed as husband material.
Laura studied writing at UCLA, USC, Rice University, and Beyond Baroque in Venice, California. After taking a directing class in Houston, she co-wrote, directed and acted in a one-act play. She optioned three screenplays to a local production company, and co-wrote a script for the 48 Hour Film Project.
She is the author of the Niki Alexander mysteries, Less Dead, Lost Witness and A Matter of Revenge. Niki Alexander is an ex-cop turned counselor for a teen shelter. Her standalone, The Flawed Dance, takes place in Philadelphia in the late sixties, about a young woman fleeing from an abusive lover and hides in the demimonde world of go-go bars and mobsters. Laura is a member of Mystery Writers of America, Sisters-In-Crime, The International Thriller Writers, and The Final Twist Writers and has a presence on Facebook, Twitter, LinkedIn, Good Reads, and Amazon Author Central.
Other books by Laura Elvebak: